MENTAL HEALTH AWARENESS
"Anything that's human is mentionable and anything that is mentionable can be more manageable. When we talk about our feelings, they become less overwhelming, less upsetting and less scary." – Fred Rogers
Adolescence is a crucial period in the life of a person, this is the period where you develop and maintain certain habits. A time for youth to have a healthy start in life, a period where you are in your feelings constantly.
WHY THIS IS A BIG DEAL 
Poor Mental Health can impact many areas of one's life. Youth with poor mental health can struggle with school, jobs, their health and relationships with others. Poor mental health also goes hand in hand with behavioural problems and physical health issues as drug abuse, violence, STDs, unwanted pregnancies and so on
RED FLAGS TO WATCH OUT FOR
Excessive sleeping beyond usual fatigue, this might be a sign of depression, drug abuse, insomnia and other sleep disorders might also be symptom of depression
Loss of interest in hobbies
Loss of self esteem
Dramatic decline in academic performance
Loss of appetite and excessive eating
Paranoia
Mention of self hurting or suicide
Excessive isolation and so on
COMMON MENTAL HEALTH ISSUES THAT AFFECT YOUTH
Depression
Eating Disorders
Drug Abuse
"My family never put any kind of pressure on me. Any pressures I had were self inflicted. Mentally I'm fine, stable. Never went through depression" – Anonymous
"I wish I had an outlet, too much self inflicted and third party pressure. I want to scream sometimes but I'm too "proper" to actually do it. I'm scared I will explode soon" – Tosin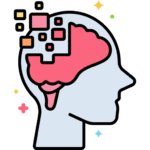 Adolescents move through different transitions, physically, emotionally, hormonal, intellectually, sexually and socially. Pressure can become overwhelming and eventually lead to major disaster. Hence the need to ease off on the pressure as parents, siblings and friends, do not talk ill about people or use derogatory terms in the name of teasing. Having healthy and honest conversations go a long way in discovering truths about a person's mental state.
Mental health awareness isn't just important, it is a necessity. Subscribe to our newsletters for more information about mental health.